Home

Alphabetical

Brand

Mail Order

Returnables

R.I.P.

Search

State Listing

Traditional
Bottlers

Links

About

Contact
---

Celo Bottling Company

- CLOSED -
Equipment is currently for sale

Address
708 Water St.
City, State, Zip
Sauk City, WI 53583
Phone Number
608-643-8146
Web Site
No
Mail Order Sales?
No
Sales At Bottler?
No
Available At
Nearby Stores?
Returnables?
Yes
Bottle Sizes
7 and 10 ounces
Products
Black Cherry
Lemon
Polka Cola (non-returnable)
Orange
Root Beer
Strawberry
Sun-Drop
Other Information

George Koehler, owner of the Celo Bottling Company, passed away December 31, 2006. They have halted the bottling operation indefinitely.
Available flavors varies.
Polka Cola was originally made to promote Polka music.
Nice display inside of bottles from retired Wisconsin bottlers.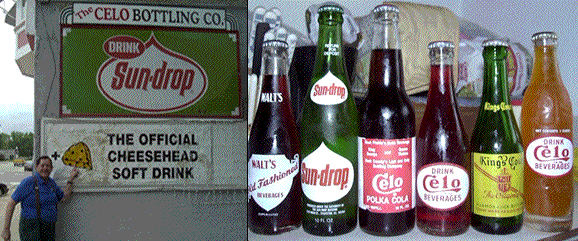 The late Celo owner "King" George by his sign and Celo's bottles (Sun-Drop and Polka Cola 10 ounces and the rest are 7 ounces)


Entire bottling operation and inside the front door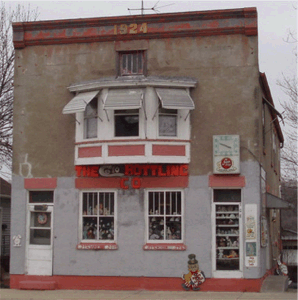 Celo building